New at Little Knits is Zealana Air, a luxurious lace weight yarn hailing from New Zealand. Air is composed of 40% Cashmere, 40% Brushtail Possum Down and 20% Mulberry Silk, and comes in balls of approximately 191 yards (25 grams).
I'm looking forward to getting my hands on a skein of this gorgeous yarn. It's description is intriguing, and with the cold weather we've been having, I want to drop all my current projects to knit some up right away! "AIR features the actual down from the brushtail possum… and when combined with 40% cashmere and 20% mulberry silk, you get something extraordinary-an ultra soft, durable, pill-resistant yarn that is lighter and warmer than 100% cashmere." (Quote from the Zealana website).
One pattern specifically designed for Air is the  Light as Air Mitts, by Nathalie O'Shea.
This free pattern takes only one skein, and it would look beautiful in Pewter.
Air would also be perfect knit up into Wisp. Another free pattern, Wisp could be knit with two to three skeins of Air, and would be fluffy and delicate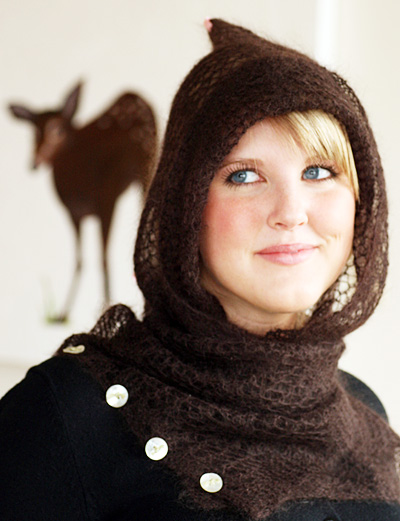 Air is currently part of the 12 days of Little Sales, so you Little Knits aficionados know it won't last long!